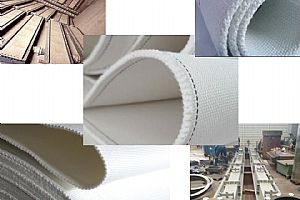 Description:
High tensile strength air slide fabric is a belt fabric (air slide belt) mainly used for pneumatic transmission of cement, bauxite, carbon black, gypsum, flour, etc, also as the air slide canvas equipped to fluid bed and powder mixing tank, which with a special and controllable air permeability can help to improve the transport efficiency, in the mean while reduce pollution, and also guarantee the uniformity of the mixed powders.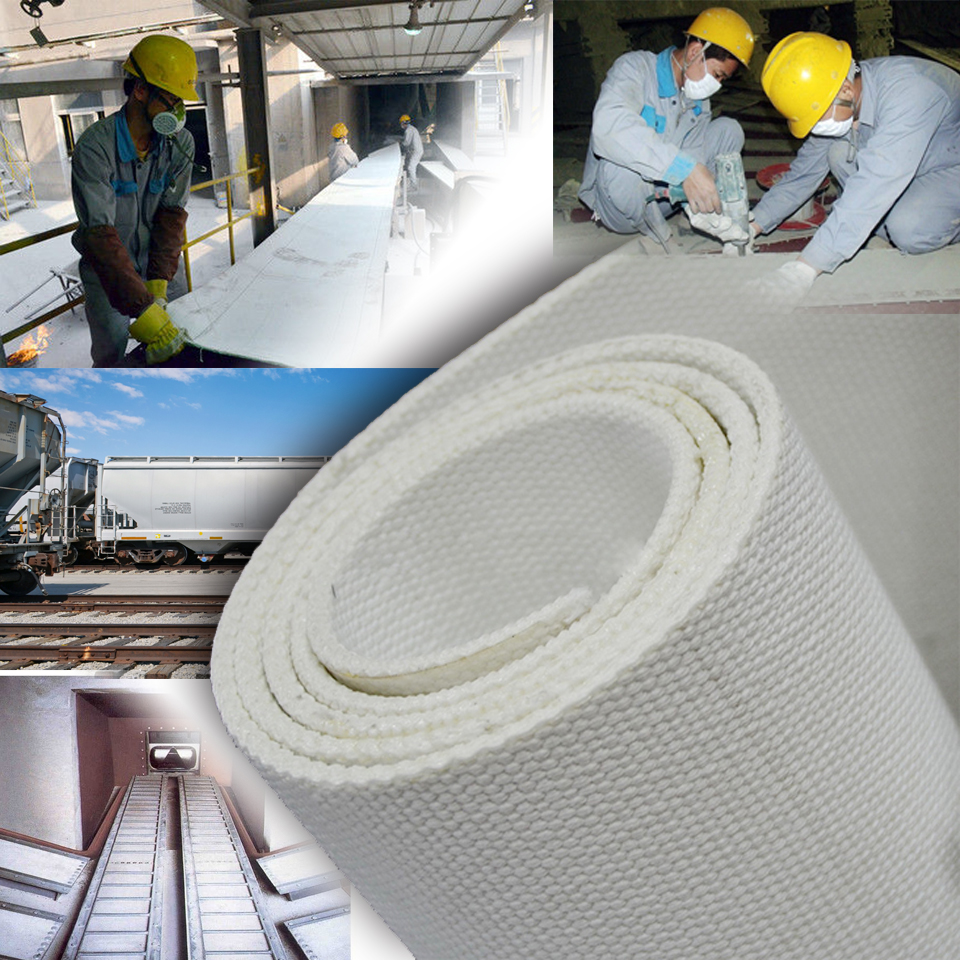 Air slide fabric is also named as air slide belt,conveyor belt,canvas cloth etc.
It is woven by polyester yarn with durable and abrasion resistant,in 2-5 ply.Fix the air slide belt between material (above) and air-flow box(below),
air flow cross the material and make the powder or particle fluidized under gas pressure,to achieve the purpose of conveying.
Features:
Excellent Dimensional stability
Enables uniform fluidization
Low wear & tear effect resulting in prolonged life.
Oil & water repellent finish, silicon & bionic finishes are also available.
Impart anti static effect.
Constant air permeability
High abrasion resistance
High tensile strength in warp & weft
High resistance to wear & degradation
Readily cut heat scalable so ease in fitting
Resistance to decay and rot prevents the formation of bacteria and fungus
Principle::
When transferring the powders, the air slide membrane / fabric combined with pressed air in chute and fluidizing the dry powders, then the fluidized particles will flow from the higher position to the lower position (destination) on the air slide cloth due to the gravity.
Because the particles are pneumatic, so the equipment won't be damaged from abrasion, easy maintenance.
Also, the particles be transferred in air tight chute, so the materials won't lose when transferring, which will help to save much of the cost, and also won't cause the pollution.
The air slide fabrics are widely provided to the metal works, building materials plants, chemical plants, power plants, food processing plants and transportation area, etc, always keeping a perfect performance.
Advantage:
Clear veins, stable size, high tensile strength, various materials for choosing according to the different requirements.
Equal air permeability, the tolerance of air resistance is within ±10%.
High temperature resistance, abrasion resistance, little hygroscopicity, corrosion resistance, lower adhesive capacity, never delamination, longer service life.
Smooth surface, 100% new materials, won't leak dust, green products.
The products applicable to convey the materials with the particle diameter < 4mm, temperature < 700 degree C, the moisture content < 2%.