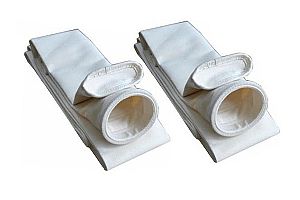 Description
Filter bag (dust filter bag) can be called the heart of dust collector, the selection of filter bag is very important, it directly affects the effect of dust collector.
Selection of filter bag (dust filter bag) from the following several aspects: the temperature of the gas, humidity and chemistry; Particle size; Dust concentration; Filter wind speed; Dust cleaning mode and other factors are taken into consideration.
Classification of filter Bags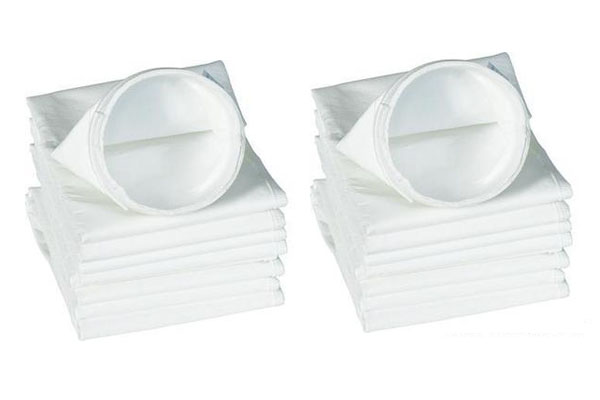 Normal temperature
1. Polyester needle felt filter bag
2. Anti-static polyester needle felt filter bag
3. Yiqing grey polyester needle felt filter bag
4. Polyester coated needle felt filter bag
5, waterproof and oil-proof polyester needle felt filter bag
High temperature class
1. Matas needle felt filter bag
2. Fluomethane filter bag
3. Glass fiber needle felt filter bag
4. PPS acid-alkali resistant needle felt filter bag
5. P84 needle felt filter bag
6. Glass fiber woven cloth filter bag
7. Glass fiber expanded yarn filter bag
Features of different filter bags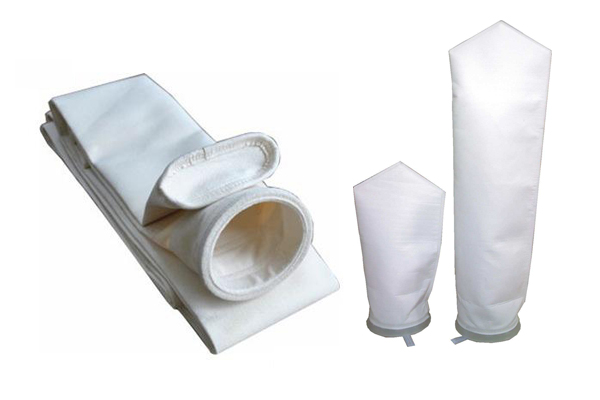 1.Polyester needled filter bag: it has the advantages of high void, good air permeability, high dust collection efficiency and long service life. Its heat resistance level is moderate, moments of up to 150 ℃, acid-proof, alkali resistance is moderate, and has very good abrasion resistance..
2. Polyester anti-static needle-punched filter bag: in the process of producing needle-punched felt, conductive fiber is mixed in or conductive fiber or conductive material is mixed in chemical fiber, which is used for surface dust, chemical dust, chemical dust, coal dust, etc. in case of electrostatic discharge.
3.PTFE coated filter material (polyfluoroethylene film) : the surface is smooth and resistant to chemical substances, covering the surface of ordinary filter material, the dust is all trapped on the surface of the film, to achieve surface filtration; Have _ chemical stability, not aging, and detest water, improve the service life of filter material.
4.Water-repellent and oil-repellent needle-punched filter felt: press cloth is rolled, impregnated with PIFE (water-repellent agent), and used for occasions with high moisture content. The filter material is not easy to block the paste bag, and the service life of the cloth bag is prolonged.
5.Polypropylene fiber needled filter felt: excellent acid-proof alkaline, low softening point, applied to the flue gas temperature below 100 ℃ higher occasions or ph ph and larger field of solid-liquid separation.
6.High-temperature resistant METAX needle-pricked filter felt (coated) : metaxis the general name of nomex produced by dupont of the United States and conex produced by daikon of Japan. The smoke-containing gas can only be separated under the condition of high temperature above the acid dew point.
7.Flumet (FMS) high-temperature needle prick filter material: compared with glass fiber filter material, FMS filter material has obvious improvement in wear resistance, folding resistance and peeling strength. The filtration speed can reach above 1.0m/min with low resistance. Widely used in iron and steel, non-ferrous smelting, chemical industry, carbon black, building materials, power and other departments.
8.Glass fiber barbed filter felt: it is a kind of high speed and high temperature filtration material with the advantages of glass fiber fabric, high temperature resistance, corrosion resistance, stable size, minimal elongation shrinkage and high strength.
9.Glass fiber machine weaving: filter material strength, smooth surface, the dust is easy stripping, at 280 ℃ for long-term use of heat-resistant, corrosion resistance, high dust collection efficiency. But its bending and wear resistance is poor, the wind speed should not exceed 0.5 m/min. Generally used in carbon black, iron, cement, ceramics, power generation and other industries.