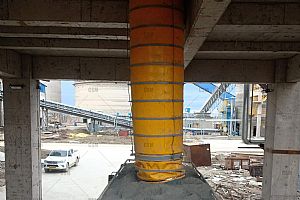 Description:
Cement plant bulk loading bellow is mainly used for packing and solid powder recycling, such as bulk cement, dust emission, usually by inside tube and the outer tube is composed of two parts, inner cylinder is used for the external packing, dustproof, usually at around 300, the diameter of the outer barrel in 700, due to the length of the requirements of each manufacturer is different, generally speaking, there are 2000250, 0300, 0350, 0400, 0450 mm.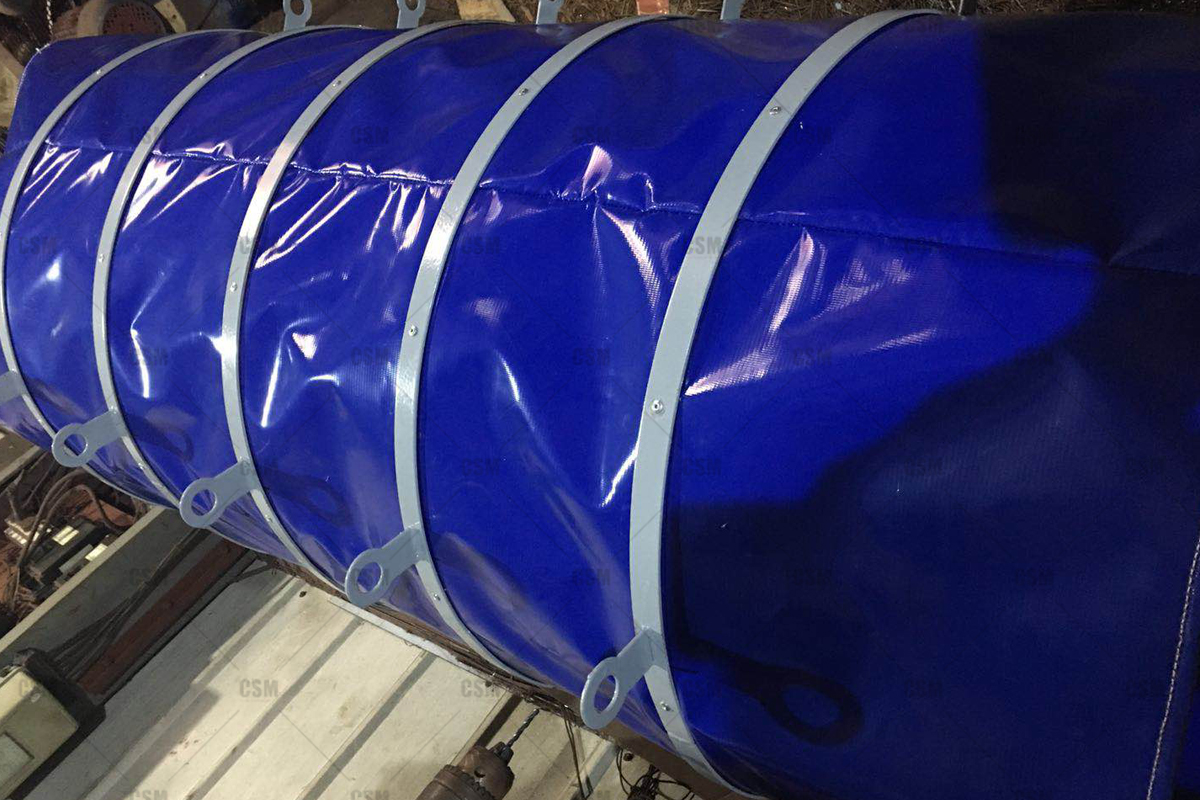 Installation and debugging of cement plant bulk loading bellow
1. After the equipment is installed, first manually empty machine operation: start the winch device to lower and rise the bulk head, observe whether it is flexible and stable, then carry out the following debugging work.
2. Lower the bulk head to the maximum stroke, so that the bulk head and the car can into the ash mouth upper close, the cement bulk machine telescopic cloth bag continues to fall, at this time the steel wire rope is slack, loose rope limit switch should send a signal.
3. Bulk head Rise endpoint Limit switch commissioning when the bulk head rises to the specified suspension height, the upper limit switch of the rolling device sends a signal, so that the bulk head stops rising.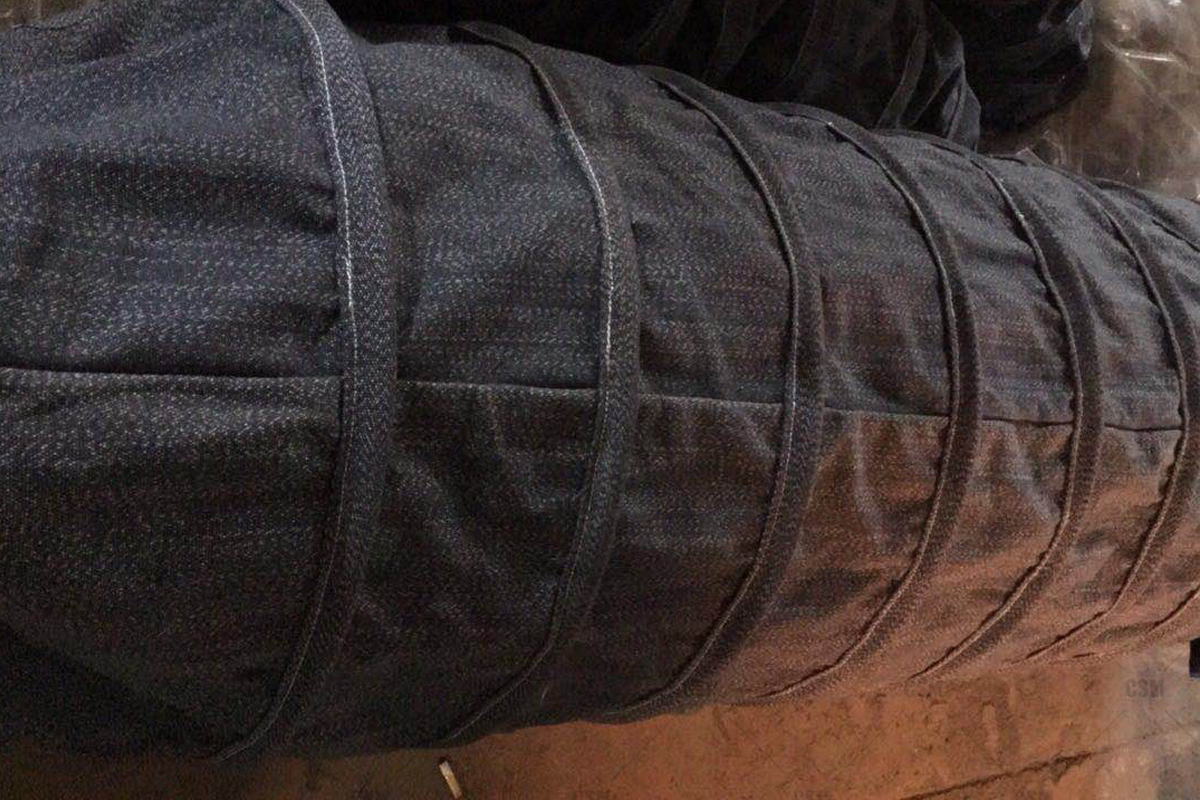 Operation sequence of cement plant bulk loading bellow
After the carrier car is in place, the semi-automatic control mechanism is adopted to lower the bulk head, and the automatic control mechanism is started after the bulk head and the upper part of the ash inlet of the car are closed. Automatically open fan, and open the upper feeder, began to blanking, inside the car when material cans with induction, the indicator signal, the corresponding electric control, gas control system automatically shut down the upper feeder, delay for a period of time (usually 4 ~ 6 seconds), shut down automatically dust collection fan, drunken automatically improve bulk head, complete an unloading process.
The telescopic cloth bag of cement bulk loader and dust suction fan are mutually locking in the two processes of loading and unloading. That is, the former action is executed, and the latter action cannot be opened or closed. To disrupt the above order, the interlock must be broken.
Our company is specialized in supplying loading bellows, with excellent quality and long service life, which can help customers effectively reduce operating costs, and we cooperate with many large companies.. Welcome global customers to inquiry, email: [email protected]