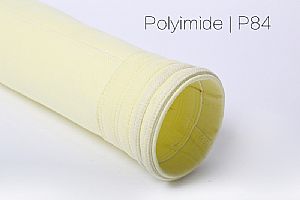 Description
P84 filter bag is a kind of flame retardant, heat resistance and stable fiber filter material, under the condition of temperature 240 ℃, P84 polyimide fiber filter material mechanical didn't change, the highest heat resistance up to 260 ℃. P84 fiber filter material has no melting point temperature and is naturally golden yellow. P84 polyamide fiber filter material is not a hygroscopic fiber filter material (at 65% relative humidity, about 3% water absorption).
In addition, P84 fiber is often implanted in the surface layer of filter material (dust side to improve the filtration performance of filter material) because it is a special-shaped (leaf-shaped) cross-section structure with large filtration surface area and excellent filtration performance.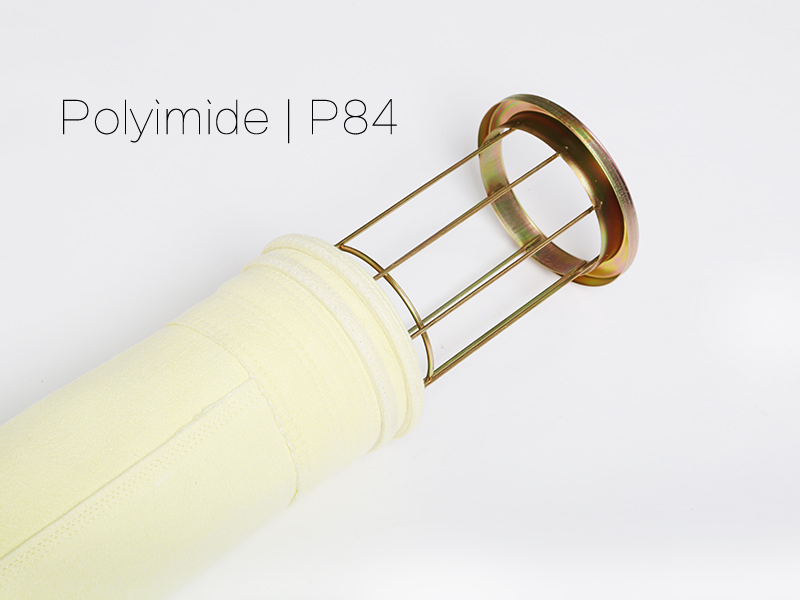 Technical parameters
1. Remarkable temperature resistance: working temperature 260 ℃, but has a safe space for the closing downand the unexpected events and so on.
2. Good chemical resistance: the value of P84 filter bag in filtering acid waste dust has been proved in the past decade of refuse incineration.
3. Low backwash pressure and high elastic desilting cake efficiency: the characteristics of P84 are remarkable because of the fineness of the fiber itself, and the irregular cross section of the fiber increases the surface area of the fiber to the maximum and provides many tiny pores to make the surface filtration effect better than the depth filtration. The dust only stays on the surface of the filter blanket but fails to penetrate into the filter blanket. Therefore, the reverse washing pressure is small, and the elastomodic efficiency of the filter cake is significantly improved, with excellent collection efficiency of fine particles and small operating pressure difference.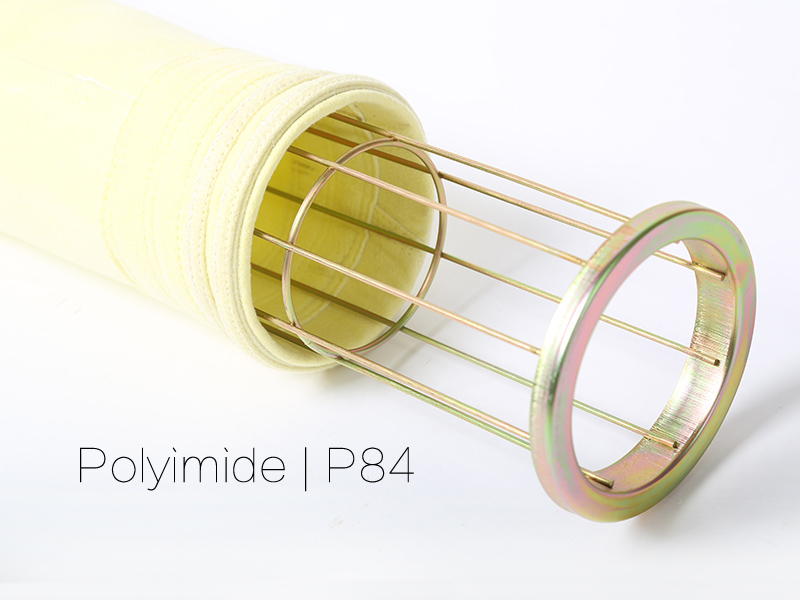 Technical parameters
Material
P84
Weight (g/m2)
500
Thickness (mm)
1.8
Air permeability (m 3 /m 2 /min)
≥15
Tensile Strength(N/5*20cm)
Warp
≥1100
Weft
≥1200
Elongation (%)
Warp
≤25
WEFT
≤35
Burst Strength (Mpa/min)
2.55
Working Temperature ( ℃ )
Continues
≤260
Instant
280
Acid Resistance
excellent
Alkali Resistance
excellent
Abrasion Resistance
excellent
Hydrolyte Resistance
excellent
Finishing
heat set and singed
Temperature (℃)
constant
260
instant
280
Application
P84 dust bag is mainly used for pulsed bag filter of boiler in coal-fired power plant (flue gas treatment of low-sulfur coal), which is suitable for coal-fired boiler, liquid bed boiler, waste incineration, asphalt plant, cement plant, waste incinerator, etc.